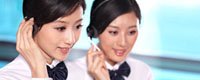 Name: Samuel Wu
Tel: +86-755-27751505
Fax: +86-755-23127886
E-mail: samuel@carlor.com.cn
Office ADD: Unit3A28,Block A,Zhihui Innovation Center,Qianjin Road 2, Bao'An District Shenzhen 518126 China
Skype: Apexthreeman
MSN: samuel7753@hotmail.com
QQ: 14029950




Product name : Vibration Foam Yoga Roller

Item : CL-MR10
Details:
1. Mesh fabric with excellent air permeability

2. Streamlined padding foam vibration massage for relief or tension in muscles
3. One switch button for convenient usage
4. Operate with 4 AA battery
5. Flexible shape versatile for yoga,pilate and other exercises
6. Enhanced massage effect
7.Bigger product size:42x14.5x14.5cm

Note:Almost same as CL-MR09. But CL-MR10 is bigger than CL-MR09 and massage effect
more better. You can find the difference in the last picture.